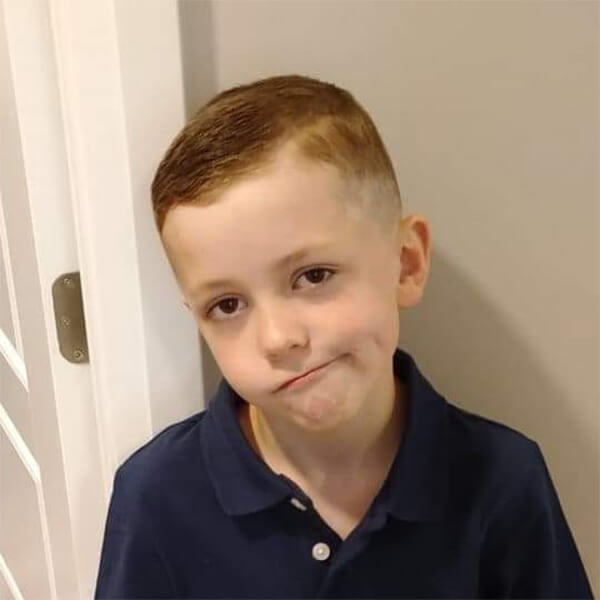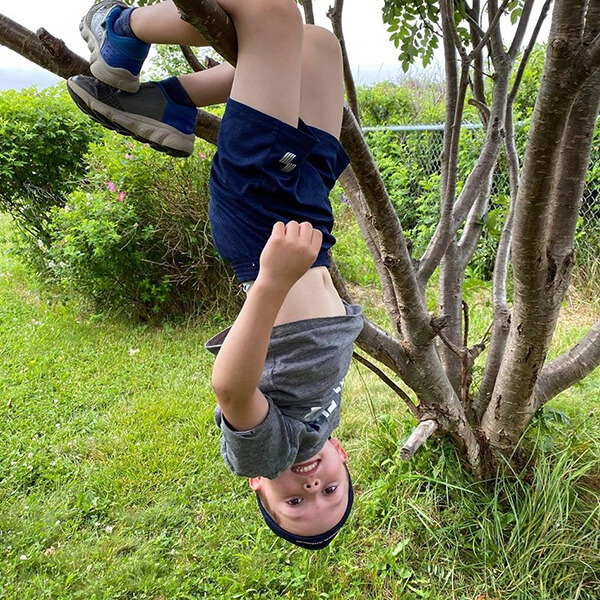 Brave, Determined, Adventurous and Kind, these are just some of the words used to describe Sam (Sammy) Porter. On July 17, 2022, the world lost Sammy. While he was only 6 years old his unique personality, infectious laugh, smiling eyes and energy for life will be a memory we keep in our hearts forever. Sammy was known for his knack and ability for climbing trees, or anything for that matter, it was his trade mark. His love for sports came instinctively, he was a natural athlete. So in his memory, Sammy's Climb Higher Foundation has been created. A not for profit dedicated to helping the members of our community in the sports and recreation sector.
While some families can afford to pay their bills, they cannot afford the extras like sports for their children. Sammy wanted everyone to play so the hope of the foundation is to help all those who struggle, not just low income. Sammy wanted to ensure that everyone had a chance to play with less barriers, whether that be on a playground or through a sport.
As much as Sammy loved climbing, his desire to help others climb and be included was even bigger! Sammy had a heart of gold and did not want anyone left out. So, to honour Sammy, the purpose of his foundation is to help other children participate in a sport or activity that they otherwise might not be able to do. 
Sammy's Climb Higher Foundation is committed to ensuring that all children have an opportunity to participate in sports and recreational/arts programs, regardless of financial situations.
Sammy's Climb Higher Foundation will work to provide funding to families who struggle to enroll children in sports/recreation/arts organizations and to community groups that require recreational equipment upgrades.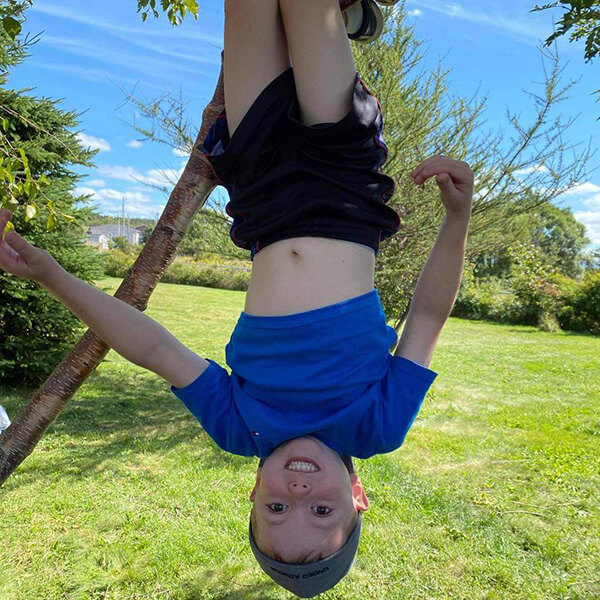 If the application meets the eligibility criteria, does this guarantee that funding will be granted?
These are not guaranteed funds. Available funds may fluctuate annually based on the success of fundraising initiatives.
What is covered?
On approval, Sammy's Climb Higher Foundation will cover the cost of basic registration for a sport or recreational/arts program. Additional cost beyond basic registration will be at the discretion of the Sammy's Climb Higher Foundation's Directors and Chairperson.
What ages are eligible for funding?
Youth, 18 years and under.
Does the applicant have to be a resident of the province to qualify for funding?
Is there a maximum amount of funding per applicant?
No, if approved, Sammy's Climb Higher Foundation will cover the cost of basic registration for a sport or recreational/arts program.
We believe every child has the potential to "climb higher" when given the opportunity, and with a little helping hand, we can make it happen thanks to Sammy!
Volunteer With Us
There are multiple ways you can make a huge difference in a child's life!
Make a Donation
Every donation, no matter the amount, can make a significant difference in a child's life!
Become a Sponsor
Make Sammy's Club Higher Foundation your charity of choice!